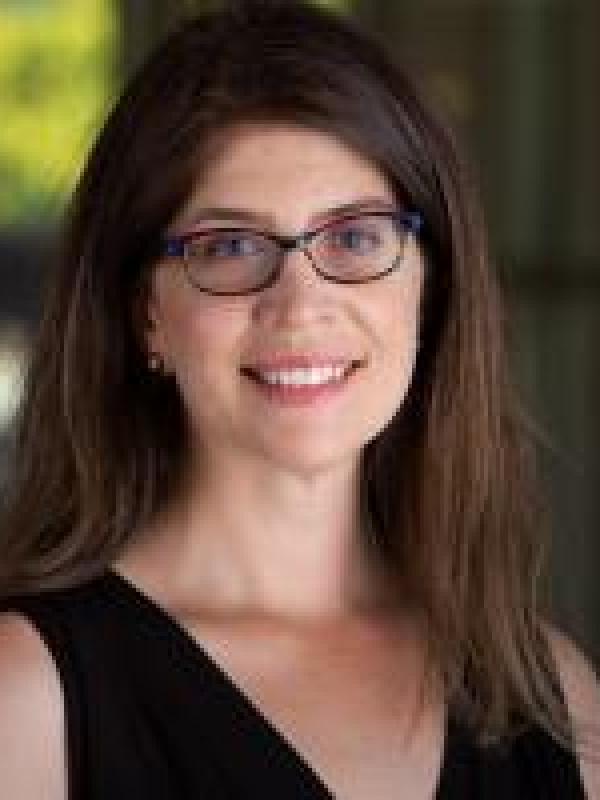 Melinda McClimans
Assistant Director
Enarson Classroom Building
2009 Millikin Rd
Columbus, OH
43210
Areas of Expertise
Global and Multicultural Education
Pedagogy/Learning
Middle East Curriculum
Education
B.A. in the Visual and Communication Arts, Franklin College, Switzerland
Master's in Near Eastern Languages and Cultures, OSU
Ph.D. in Education, Teaching and Learning, OSU
Dr. McClimans is an expert in cross-cultural teamwork and learning. Her strategy for making knowledge impactful is grounded in community-building and the idea of activating knowledge through dialogue, effective group work, and action. Dr. McClimans is skilled across the domains of knowledge curation and creating transformative learning experiences.  She is especially experienced in teaching and curriculum development for social and cross-cultural topics and global issues such as the water crisis.  
Dr. McClimans has been Assistant Director of Ohio State University's (OSU) Middle East Studies Center since 2003.  She manages a variety of projects with partners in and outside of the university, small and large, and leading teams of 3-6 people. She maintains a network of subject matter experts with whom she produces programs, curricula and co-authored texts. She manages marketing and community outreach for the Middle East Studies Center. Successful in grant acquisition, Dr. McClimans has been awarded $4 million in grant funds and managed over $5 million, plus tens of thousands in donations and contributions. 
In her advisory role, Dr. McClimans teaches, designs, implements and evaluates workshops and for-credit courses for educators and other professionals. She works with faculty and colleagues to build pathways across organizational silos and develop ways to lead change.  Tapping into the potential of individuals and groups is her passion, especially untapped expertise. She conducts research on cross-cultural learning as a Principal Investigator at Ohio State University.
Her recent projects include the research collaboration initiative, Global Water Contexts, and the Center's co-curricular program, Global e-Portfolio. She builds upon partnerships across campus, in the local community, and with Middle Eastern contacts to offer high-caliber academic events and cultural learning opportunities.  Currently, she is leading the intellectual community-building efforts for On the Front Lines: Performing Afghanistan, a project with the Department of Theatre directed by Distinguished Professor, Dr. Lesley Ferris.
Other Positions:
Membership Chair. Middle East Outreach Council, Nov 2009 – Nov 2013
As Membership Chair she led efforts to increase membership and related income flows. She re-organized the membership structure and developed a system for recruiting new members according to their role. She developed the communication strategy, including the text templates for recruiting and accepting new members.
Cross-cultural Experience:
Dr. McClimans lived abroad for six years, including four years of residence in Switzerland. Other countries she lived in for substantial periods of time included Saudi Arabia, the U.K., and Thailand. She studied Arabic in Cairo and Tunis.  In 1994 she enrolled in Franklin College in the Italian-speaking area of Switzerland and obtained her Bachelor's degree in 1997, worked as an intern at the United Nations in Bangkok after graduating. Most recently, she presented at the World Congress of Middle East Studies in Ankara in 2015.  She continues to maintain contacts in Switzerland, Turkey, and Egypt, among others. She hosts scholars from multiple countries around the world (most recently, Turkey, Germany, Canada) online as part of academic conferences and the online learning activities she facilitates.  She has led several study tours in Turkey and one in Egypt. In her role at MESC, she has trained individuals and organizations, in multiple sectors (K-12, military, business, others) on how to successfully navigate cultural norms in diverse contexts. She leads the Center's K-16 teacher training program and global education outreach to schools and organizations.
Academic Background:
Dr. McClimans holds a doctorate in Global Education. Melinda's dissertation is on the ways in which teachers push student conceptual boundaries of self/Other to enhance cultural learning. She also holds an MA in Near Eastern Languages and Cultures, with a concentration on Arabic and the history of Arabic-speaking communities. She teaches about the Middle East in many of her public talks, interviews for the media, and as a guest lecturer in classes. She has 20 years of teaching experience at the university level. She has co-taught both in-person and online courses for teachers about Multicultural and Global Education as well as the Middle East in World Affairs. Many of those were taught with her mentor, Professor Emeritus of Global Education, Dr. Merry Merryfield. She has research ability in Arabic and French and is fluent in Italian.
Her web sites:
Exploring Global Water Contexts
Twitter: @MelindaGlobalEd
LinkedIn: linkedin/in/melindaglobaled