Image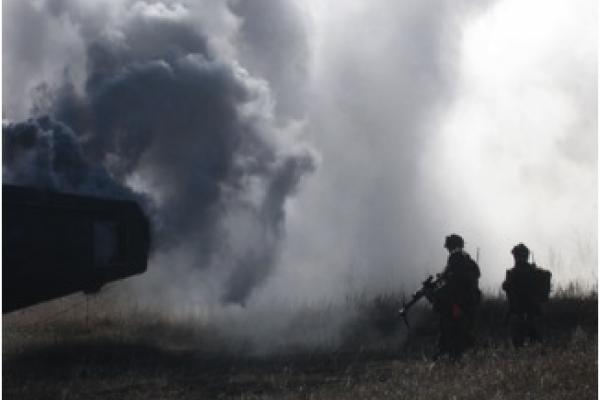 October 8, 2019
All Day
Location
168 Dulles Hall, 230 Annie and John Glenn Ave, Columbus, OH 43210
Description
How does the military stage Afghanistan as an idea, a strategic arena, and an operating environment? Natalie Alvarez reflects on the field research she conducted at military training sites in Canada, the US, and the UK, which create fully immersive replicas of Afghan villages in an effort to increase soldiers' "cultural intelligence" (CQ) prior to deployment. Alvarez shares her observations on the collaborations between military personnel, film industry professionals, and actors as they engage in an ongoing "story-boarding" process of scenarios designed to stress inoculate soldiers while increasing their CQ through encounters with Afghans in role. She examines how the mise-en-scène of a mock Afghanistan informs these intercultural encounters and the broader consequences of the military's use of so-called "strategic culture" as a "force multiplier" in theatres of war.
This lecture is part of a larger project to bring Afghan women's voices to the public more prominently through storytelling and theatre. The project, On the Front Lines: Performing Afghanistan, is directed by Lesley Ferris, Art and Humanities Distinguished Professor of Theatre at Ohio State University. Palindrome Productions produced several of the plays in London prior to this project. The first three plays, are based on stories written for the Huffington Post by Afghan women journalists who completed training through Sahar Speaks.  Now Ohio State University is home to this project which will engage and build an intellectual community around the issues brought up in the plays.  
Presented by the Department of Theatre and the Middle East Studies Center with support from the Department of History, Near Eastern Languages and Cultures (NELC), the Wexner Center for the Arts, and the Middle East and Islamic Studies Service and Lawrence and Lee Theatre Research Institute at the University Library.
---