Image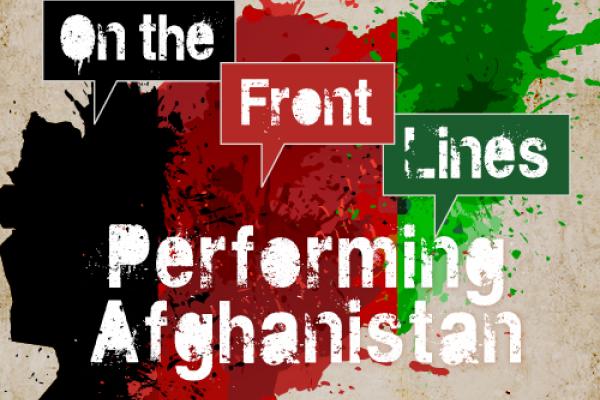 October 3, 2019
All Day
Location
Thompson Library, Room 165
Description
The Jerome Lawrence and Robert E. Lee Theatre Research Institute Annual Lecture: "Shakespeare among the Suicide Bombers: The Turmoil of Theater in Modern Afghanistan" by Nushin  Arbabzadah
Supported by the Global Arts and Humanities Discovery Theme at The Ohio State University
From wandering Sadhu troops who performed epic tales of love on the narrow lanes and old bazaars of ancient towns to state sponsored morality tales, the history of Afghan theater reflects the tragedy of a people in search of answers.
In the words of journalist Zahra Sadat, many things that cannot be spoken of are uttered on stage. "As I recalled those scenes of passion and frenzy, I felt they were the truth of our society. The play spoke to me, made me think deeply and long about 'why are we like this?'"
Afghan theater was born on the dusty streets of ancient towns, elevated to courtly art and then wounded by the Taliban. Recovered through international effort, it may be hit again soon in the crossfire of ISIS-Taliban fundamentalist frenzy. But as history shows, theater may go to sleep but never dies in Afghanistan.
Nushin Arbabzadah, playwright, scholar, translator, and journalist, teaches in UCLA's Department of Communications. Amongst her many publications is her book Afghan Rumor Bazaar: Secret Sub-Cultures, Hidden Worlds and the Everyday Life of the Absurd (2013).  Her play, Afghan Girls Don't Cry, received a staged reading in the War Plays Festival in London in 2018.  
On the Front Lines Theatre Project
This lecture is part of a larger project to bring Afghan women's voices to the public more prominently through storytelling and theatre. Ms. Arbabzadah who is also a playwright, wrote one of the plays for the project, entitled "Dust Allergy." On the Front Lines: Performing Afghanistan is directed by Lesley Ferris, Art and Humanities Distinguished Professor of Theatre at Ohio State University. Palindrome Productions produced several of the plays in London prior to this project. The first three plays, are based on stories written for the Huffington Post by Afghan women journalists who completed training through Sahar Speaks.  Now Ohio State University is home to this project which will engage and build an intellectual community around the issues brought up in the plays.  
Presented by the Department of Theatre and the Middle East Studies Center with support from the Department of History, Near Eastern Languages and Cultures (NELC), the Wexner Center for the Arts, and the Middle East and Islamic Studies Service and Lawrence and Lee Theatre Research Institute at the University Library.
---