Image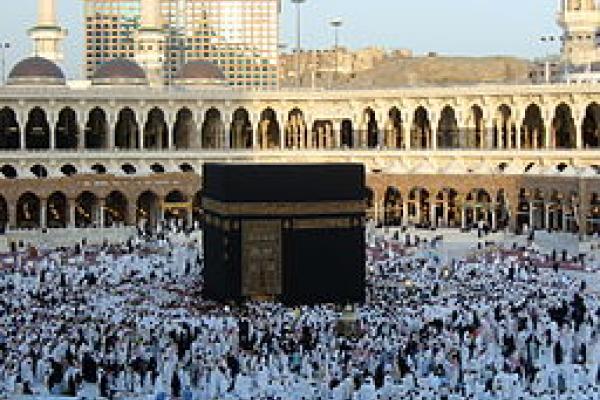 December 17, 2015
All Day
Location
http://carmenconnect.osu.edu/globaled/
Description
This will be a hands-on workshop. We are responding to a high level of demand, and to numerous headlines about the issue of Islamophobia in U.S. society, and in schools.  At the same time, there is a concern about the causes of Islamic radicalization and Islamist terrorist group activity. We will address both issues in a fair and balanced manner. To do this we will focus on some common words and images in media conversations about Islam and Muslims.  
We are hosting this conversation online in order to include as many different geographical locations as possible. Please see information on how to join the video conference space below. Or, you can call in by telephone: 
720-279-0026
Grades: 6-12
Target audience: teachers who are teaching critically about Islam, Muslims and other topics related globally and locally, but would like to take their work to the next level.  
Incentives: The workshop will result in a lesson plan, and will be supplemented by handouts and other materials created by the Center, or our partners. We can continue to provide support to teachers by securing guest speakers, supplying media and/or additional curricular materials. 
We are hosting this conversation online in order to include as many different geographical locations as possible. You will be sent detailed information on how to join the conference upon registration. Or, you can just try your luck, and join us when we're online!
This conversation is part of the Cross-cultural Inclusive Teaching, Learning and Communication Group. 
As technology expands the scope of our learning environments, they become more global. At the same time, the efforts for inclusive teaching practices continue to fall short in the U.S. and around the world. Educators are invited to share knowledge about communication, teaching and learning across cultural boundaries, both local and global. Multiple social, cultural, economic identities may be addressed, both in terms of the perspectives included in teaching materials, and the individuals participating in your courses, programs or other educational outreach work. Possible topics include:

* Crossing the cultural boundaries of communities - culturally diverse participants in our educational activities.

* Crossing the cultural boundaries of knowledge - diverse knowledge bases around the world, diverse languages and means of expression.
 
* Social dynamics of oppression in these activities - including multiple perspectives, and acknowledging the different perspectives brought to the learning.
"Humans are organs in the same body, created from the same essence If one organ feels pain, the other organs will not restrain. If you are indifferent about the sufferings of others, you shall not deserve the name 'Human.'"
Saadi Shirazi (1210 – 1291 A.D.),
Payind's
translation
Differences lie at the core of human experience, and should be understood before embarking on any serious endeavor to cross cultural boundaries.  At the same time, it's important recognize that humanity is unified by many shared experiences of the human condition. This will be an interactive workshop, coming from an academic perspective on Islam.  We will provide some themes and ideas about Islam, coming from multiple perspectives: Sufi, traditional, outside/orientalist, postcolonial critique, etc. then conduct an analysis of the current headlines along with participants.  We will present tools and resources to find less-represented perspectives oneline, and some pedagogy for positively engage with differences in the curricula and in the classroom.  
---