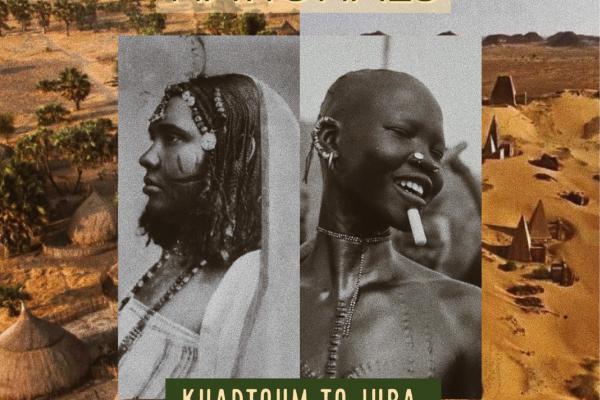 March 6 - March 8, 2020
11:00AM - 4:00PM
Add to Calendar
2020-03-06 11:00:00
2020-03-08 16:00:00
North and South Sudan Nationals Conference
The Sudani Nationals Conference is a three-day event that will bring both the Sudanese and South Sudanese diaspora, current politics, cultures, class system, and so much more. Khartoum to Juba: A tale of Two Niles is an opportunity for all to acknowledge where Sudanese come from, what they went through, and how they want to move forward. Proceeds from the event will be going to UNICEF Sudan and the Buckeye Clinic in South Sudan. Friday 3/6/2020 - Drake Union Saturday 3/7/2020 - Ohio Union Sunday 3/8/2020 - Fred Beekman Registration Link: https://nssaosu.weebly.com/sudani-nationals.html Payment Method: Venmo @NSSA-OSU Prices: 35$ all three days. Daily tickets: 15$ for students, 20$ non-student.  Cosponsor: Middle East Studies Center, Office of Diversity and Inclusion, MultiCultural Center,  History of Art, Humanities, Center for Languages Literature and Cultures    
Different Locations
OSU ASC Drupal 8
ascwebservices@osu.edu
America/New_York
public
Date Range
Add to Calendar
2020-03-06 11:00:00
2020-03-08 16:00:00
North and South Sudan Nationals Conference
The Sudani Nationals Conference is a three-day event that will bring both the Sudanese and South Sudanese diaspora, current politics, cultures, class system, and so much more. Khartoum to Juba: A tale of Two Niles is an opportunity for all to acknowledge where Sudanese come from, what they went through, and how they want to move forward. Proceeds from the event will be going to UNICEF Sudan and the Buckeye Clinic in South Sudan. Friday 3/6/2020 - Drake Union Saturday 3/7/2020 - Ohio Union Sunday 3/8/2020 - Fred Beekman Registration Link: https://nssaosu.weebly.com/sudani-nationals.html Payment Method: Venmo @NSSA-OSU Prices: 35$ all three days. Daily tickets: 15$ for students, 20$ non-student.  Cosponsor: Middle East Studies Center, Office of Diversity and Inclusion, MultiCultural Center,  History of Art, Humanities, Center for Languages Literature and Cultures    
Different Locations
Middle East Studies Center
mesc@osu.edu
America/New_York
public
The Sudani Nationals Conference is a three-day event that will bring both the Sudanese and South Sudanese diaspora, current politics, cultures, class system, and so much more. Khartoum to Juba: A tale of Two Niles is an opportunity for all to acknowledge where Sudanese come from, what they went through, and how they want to move forward. Proceeds from the event will be going to UNICEF Sudan and the Buckeye Clinic in South Sudan.
Friday 3/6/2020 - Drake Union
Saturday 3/7/2020 - Ohio Union
Sunday 3/8/2020 - Fred Beekman
Registration Link: https://nssaosu.weebly.com/sudani-nationals.html
Payment Method: Venmo @NSSA-OSU
Prices: 35$ all three days. Daily tickets: 15$ for students, 20$ non-student. 
Cosponsor: Middle East Studies Center, Office of Diversity and Inclusion, MultiCultural Center,  History of Art, Humanities, Center for Languages Literature and Cultures
---